Up to 9,000 people will be able to take part in the events at the new Arena Sports and Entertainment Hall. Preparations for the modernization of the Arena will begin soon.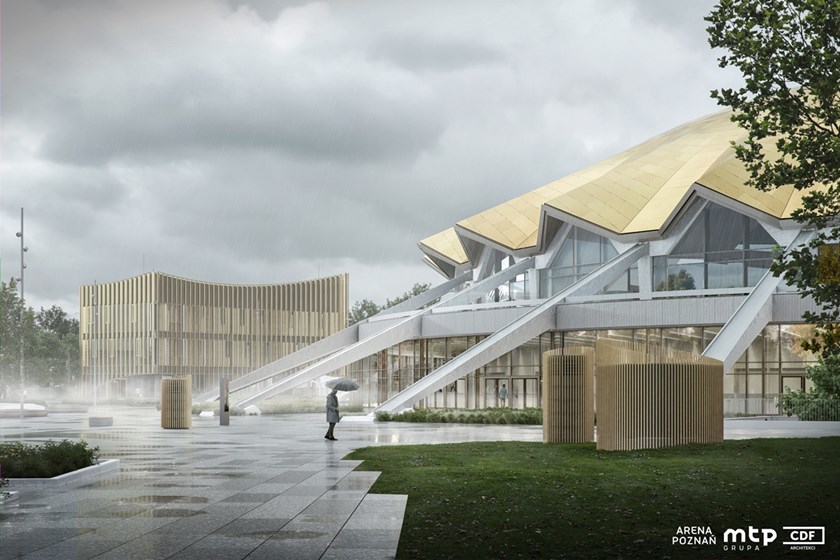 MODERNIZATION OF THE ARENA, POZNAN WILL HAVE A MODERN SHOW AND SPORTS FACILITY IN WHICH INTERESTING CULTURAL AND SPORTS EVENTS WILL TAKE PLACE - SPEAKS JACEK JAŚKOWIAK, PRESIDENCY. - THE ARENA IS A HISTORICAL POINT ON THE MAP OF POZNAŃ, WHICH MANY INHABITANTS FEEL SENTIMENT. IN A NEW VERSION, IT WILL BECOME A MODERN FACILITY, FULFILLING MODERN STANDARDS, WITHOUT LOSING ITS HISTORICAL VALUES.
Together with the adjoining public space, it will be a lively and attractive place for residents and tourists. Only the roofing will be renovated. Steel, concrete and glass will dominate the external appearance. The interior of the building will be completely rebuilt. Its design will focus on elegant, timeless minimalism. The floor level will be lowered by almost 6 m. This will change the layout of the stands, which are now arched and away from the floor. The new stands will be parallel to the pitch, more steep and multi-level. This will allow you to increase their capacity, but also make room for the so-called skyboxes, i.e. spaces with a higher standard intended for social and business meetings.
The stands will be mobile, which will allow them to be completely folded and leave an empty floor slab. The facility will also include changing rooms, dressing rooms, conference rooms, a food court and a restaurant with a terrace, which will be open not only during the events organized in the hall.